Awarewear was incorporated as SportFitz in January 2017 and started because 90% of all brain impacts go unnoticed, unreported, unmanaged and untracked.
In 2015 a young rugby player did the same as many of us, she had a head impact while playing sport and told no one. She played again later in the week and ultimately paid the highest price- she lost her life, when she suffered yet another blow to her head.
This event lead to an inquiry into brain impacts and was the start of Bill 193- https://www.ola.org/en/legislative-business/bills/parliament-41/session-2/bill-193
The Ontario government followed many (if not all sport, countries) in creating legislation to ensure any noticed brain impact follows a defined process and before an athlete can return to the sport.
We spent 2017 looking at technology options available to stop this from happening in sport, at work or in life.
We also spent 2017 researching sizes and shapes, materials, talking to athletes, parents and generally feeling out the market. Not everyone was and is on board. There are so many nuances to brain impacts, concussion, long term effects, never mind, the mindset of losing star players, potential careers, and peer pressure. There are advocates that would have us wrap ourselves in cotton wool and remain on the couch, and there are those, who would prefer to bury their heads in the sand and believe TBI (traumatic brain injury) does not exist.
Concussion is all by itself a complex issue, it can only be diagnosed by a medical practitioner. It is not a "disease", like mumps, or measles, but rather a symptom. i.e ringing in the ears, light sensitivity, unable to sleep, nausea… There are 22 known and recognized concussion symptoms, and any one or more can be diagnosed as a concussion.
Our research tells us, that there is no "one size fits all" concussion, diagnosis or treatment, and helmets, although mandatory in many sport, will spot a cut or a gash, but will not stop the brain from moving in the skull, hitting and vibrating in the skull.  
Our decision was therefore not to design an impact tracking solution that would fit into a helmet- this was not what we want to measure, but rather something that would attach directly to the skin.
Our challenges then took on shape, size, adhesives, and communications.
In 2018, we addressed these issues. We manufactured our first complex PCB boards and we have subsequently done them more than once.
The size, look and feel of our intelibean is critical, however, this criterion comes with numerous complexities, which we addressed in 2019.
2019 saw us moves a little closer to research and market readiness. We actively started looking to attract investment and in early 2020, we rebranded the company to awarewear. We recognized that concussion is not the only area in which there is opportunity to alert, report and track, and we wanted to move the company into additional markets besides sport.

In March the COVID19 pandemic arrived, essentially crippling the sport market and giving us the opportunity to revisit other verticals already identified.
We have spent the COVID period designing solutions for businessess that will  alert, report and track for COVID19 and beyond.
The Team
We are a group of committed parents and children to senior parents.
Our wearables are created to find solutions to problems that keep us at night and based on our research, keep many others awake at night as well.
Between us have over 100 years of working experience, a couple of MBA's, a couple of engineers, patent holders, award winners, Fortune 500 exits, but most importantly we are passionate, driven entrepreneurs. One of us even has product in space!
Our goal is to create wearable solutions to ensure the well being of our loved ones, no matter how old they are, or where they are.
Denise Gavin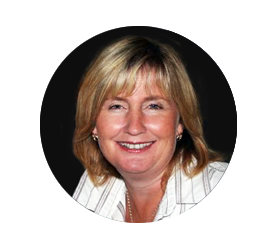 Started her working career at Boot pharmaceuticals where she was responsible for the MRP, inventory, purchasing and production scheduling. After leaving Boots, Denise took over the running of VASoft a family owned telephony development company in South Africa. Denise continued to lead the company until the family immigrated to Canada in 2011. During her time at VASoft, Denise was responsible for all aspects of the business, from sales, to training, human resource, business tools, finance and marketing. Being the CEO of a small family business ensures tenacity, creativity, and the ability to resolve any problem. Her relationship skills, customer care expertise, technology understanding and all-round business experience, ensures she is well poised to lead awarewear into the future.
Denise is responsible for business development, project management, procurement, manufacturing, customer service 
Gareth Weale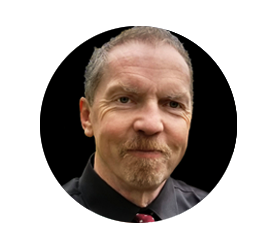 As a young man growing up in the UK. Gareth's passion for astronomy led him to the University of Birmingham. Graduating with an Honors Bachelor of Science degree in Physics and Astrophysics, Gareth began his career at GEC Research, designed first generation CCD image sensors which enabled the development of silicon chips to take pictures in devices like cell phones and space stations to make images clearer in real life situations. Gareth was called to Canada as a designer building a multi-spectral imaging system, a camera system for small aircrafts to map and measure the environment for pollution levels and crop health. He was also honoured to be part of the team generating visual images of the solar eclipse and the solar corona for the great Baja eclipse of 1991. Gareth was then recruited by Waterloo-based company DALSA as an Image Sensor Designer, where he contributed to the cameras used on the Shuttle Remote Manipulator System (Canadarm), used on the NASA Space Shuttle orbiters. Gareth's earned a Master's degree in in Business Administration from Wilfrid Laurier University and went on to design a radio frequency (RF) chip to optimize power usage for radios and cell phones, which he later patented. This work led to his design of RF chipsets for hearing aids and neuro stimulator design to implant and stimulate the brain. His work led to the first ever commercial system to allow hearing aids to talk to each other wirelessly. 
Gareth is our resident MedTech/micro component expert.
BSc Hons Physics/Astrophysics
(University of Birmingham)
MBA (Wilfrid Laurier)
Ted Iannuzzi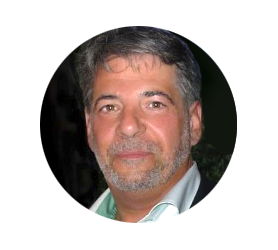 Ted Iannuzzi is a high-energy, accomplished business executive who has been instrumental in launching, growing and sustaining a market leadership position for disruptive companies in the tech sector for over 25 years. His distinct blend of creativity, market insight, product research and technical savvy results in strategies designed to help start-ups commercialize their technologies and compete in the global marketplace. Ted also Launched Canada's first artificial reality lab, officially opened by Canadian Prime Minister Jean Chretien and has served as key account manager for marquee clients like Turner Broadcasting, NASA, Sony, Disney, Qualcomm, Sprint, AT&T, etc. Ted has also won multiple industry awards for software and mobile solutions including a Gold Mobile Award (Sweden), and two Webby Awards.
Ted looks after our executive management, creative direction, business and marketing strategy
Vaughn Gavin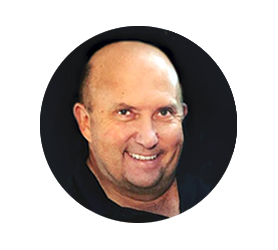 From being 8 Vaughn knew he wanted to be a communications engineer. Vaughn has been developing software since he was 16, developing his first software program for investment opportunities and his second, a human resource matching program for his wife, Denise. After completing his military service, Vaughn went on to study Electrical engineering at the University of Johannesburg, and started VASoft. VASoft won a number of awards in the telephony and Contact Center industry, and experienced many firsts- first SMS solutions, first IVR  for share market, first crank call rejection solution, to name but a few. Today, the VASoft telephony solution makes and receives over a million calls per month. Vaughn has been involved in a number of bleeding edge technology projects over the past few years since arriving in Canada. awarewear has reignited his passion for hardware and firmware and has ensured his passion for innovation, and real time communications remains strong.
Vaughn is our innovations man. He looks after our software real-time communications, encryption &  big-data
B.Eng (University of Johannesburg)